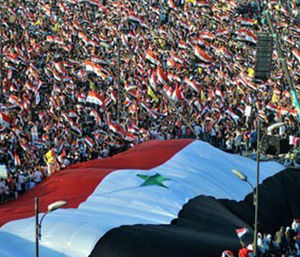 The trillion-dollar question in the "Arab Winter" is who will blink first in the West's screenplay of slouching towards Tehran via Damascus.
As they examine the regional chessboard and the formidable array of forces aligned against them, Supreme Leader Ayatollah Ali Khamenei and the military dictatorship of the mullahtariat in Tehran must face, simultaneously, superpower Washington, bomb-happy North Atlantic Treaty Organization (NATO) members, nuclear power Israel, all Sunni Arab absolute monarchies, and even Sunni-majority, secular Turkey.
Meanwhile, on their side, the Islamic Republic can only count on Moscow. Not as bad a hand as it may seem.
Syria is Iran's undisputed key ally in the Arab world - while Russia, alongside China, are the key geopolitical allies. China, for the moment, is making it clear that any solution for Syria must be negotiated.
Russia's one and only naval base in the Mediterranean is at the Syrian port of Tartus. Not by accident, Russia has installed its S-300 air defense system - one of the best all-altitude surface-to-air missile systems in the world, comparable to the American Patriot - in Tartus. The update to the even more sophisticated S-400 system is imminent.