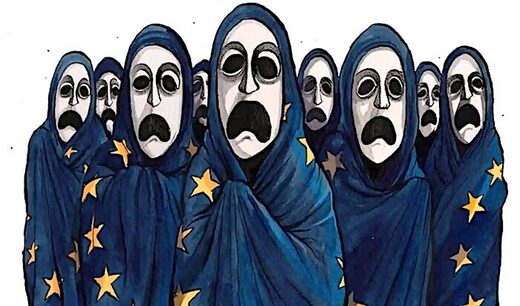 France, Sweden, Italy, Finland and now Spain. The demise of the left in western Europe continues apace and yet their only solution is to seethe about fascists in a make believe world of their own.
Nine months after Giorgia Meloni was elected Prime Minister - remember the hysterical warnings about her being Mussolini in heels -
the only horror the Italian left has experienced is
electoral wipeout.
At last weekend's local elections, Meloni's conservative Brothers of Italy party romped to victory in many towns that were once staunchly Socialist. As a jubilant Meloni crowed: 'Strongholds [of the left] no longer exist.'
At the same time Italians were endorsing Meloni,
Spanish voters showed what they thought of the ruling Socialist Workers' party in their local and religion elections.
Not much.
The big winners were the Popular party and Vox, prompting a rattled Prime Minister Pedro Sánchez to call a snap general election. According to
El Pais
his Socialist party
needs 'a miracle to halt the conservative wave
that has already swept through several European countries'.