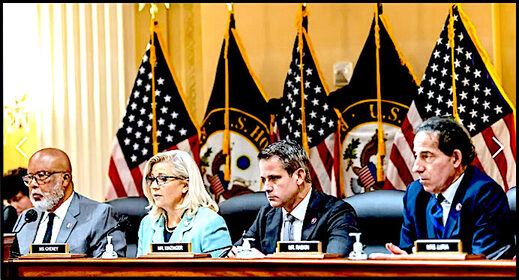 In addition to deleted texts belonging to two dozen top Secret Service officials, "numerous" transcribed interviews taken by the J6 committee have not been turned over to House Republicans...
The unprecedented criminal prosecution of Donald Trump and his associates
has heavily relied on
unprecedented steps taken by government officials including Joe Biden.
For the first time in history, for just one example, an incumbent president refused to confer executive privilege to his predecessor on a number of occasions — which forced Trump to share
what is traditionally considered protected communications and records
with bad-faith interests including House Democrats and Biden's Department of Justice.
Federal courts played an instrumental role, too.
Privilege between Trump and his personal attorney was pierced by the chief judge of the district court in Washington.
Judge Tanya Chutkan,
now overseeing Special Counsel Jack Smith's case against Trump related to January 6, denied Trump's privilege claims in 2021 and
ordered Trump to hand over presidential records
to the January 6 Select Committee. In another history-making order, Chutkan recently
denied Trump's motion to dismiss the J6 case on immunity grounds
; she opined that being president does not entitle one to a "get-out-of-jail-free pass" —
an assertion made by no one
— and concluded
a president is indeed subject to criminal prosecution.