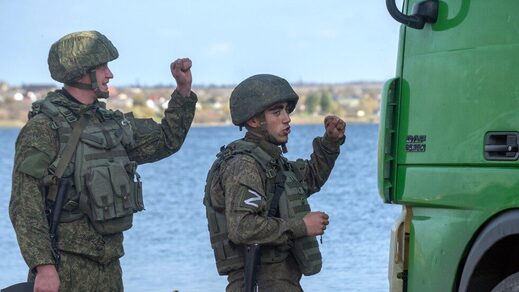 The regional administration worked for weeks to move civilians from the area, citing Ukrainian attacks
Russia has decided to withdraw its troops from the right bank of the Dnieper River, including the regional capital of Kherson. The Defense Ministry explained that it wants to avoid unnecessary losses among its forces and spare the lives of civilians.
While saying the decision was not easy, the commanders see little sense in keeping the troops on the right bank, the chief of the Russian military operation in Ukraine, Army General Sergey Surovikin, told Defense Minister Sergey Shoigu on Wednesday. The general pointed to continued Ukrainian attacks on the Kakhovskaya hydroelectric dam on the Dnieper River, arguing that it could mean the total isolation of Russian troops in Kherson.