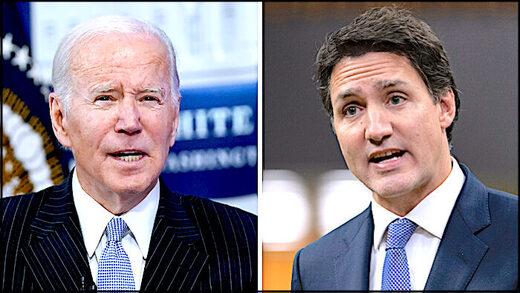 Brian Deese, Biden's top economic advisor, told Freeland that if the blockades were not dismantled at the border, the United States would reportedly lose $2.9 billion in trade.
President Biden ordered Prime Minister Justin Trudeau to dismantle the Canadian Freedom Convoy over fears that the nationwide protests against vaccine mandates would start impacting trade in the United States, documents show.
Biden's request was made moments before Trudeau invoked the Emergencies Act, which the Prime Minister defended the controversial decision while testifying in Ottawa Superior Court on Friday.