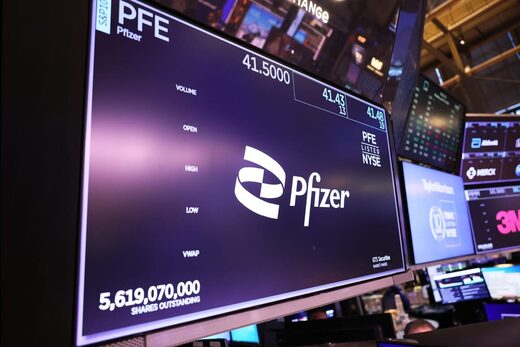 The European Commission has systematically blocked scrutiny of its COVID-19 vaccine deal with Pfizer. This week's update to the contract is no different.
It's as if Pfizer's massive COVID-19 vaccine deal with the European Commission were written with disappearing ink: the more time passes, the more details seem to vanish.
For a while now controversy has raged around the text messages supposedly exchanged between Commission President Ursula von der Leyen and Pfizer Chief Executive Albert Bourla in the run-up to the April 2021 deal for 1.1 billion doses of the BioNTech/Pfizer vaccine. The content and even existence of the messages has been shrouded in secrecy, with requests for clarification met with a fat "no comment."
On Friday, the Commission said it had reached a long sought-after
deal with Pfizer
to revise the terms of the contract. The new deal cuts down the 450 million doses that were still due to be delivered in 2023, and spreads them out over the next four years.
That's all the information you get.
The Commission isn't revealing the new number of doses that member countries must buy, nor any of the financial terms of the amended contract.