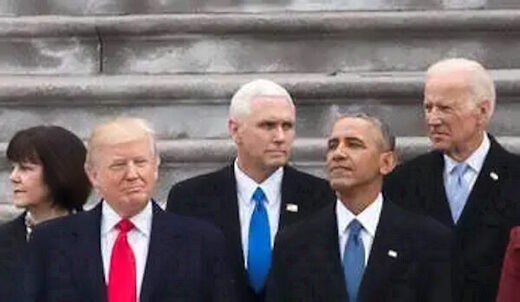 The American elite, in particular its foreign and national security policy elite are clueless as to what time it is, where it is and to where it is going. This is exceedingly true when it comes to the NATO-Russian Ukrainian war or the war for and against NATO expansion.
Recall that just months ago US President Joe Biden said: "Putin has already lost this war." Soon former US ambassador to Moscow and National Security Council advisor for Russia and Eurasia chimed in: "Ukraine is winning!" Now everyone acknowledges Ukraine has lost the war. Odd that, as elections approach.
The Washington DC apparatchiki and nomenklatura live in an isolated bubble of misinformation constructed by their own disinformation. They believe their own lies, producing their world populated by simulacra, denial of responsibility and a special lack of self-awareness.
Only when the lies are exposed and maintaining the fiction becomes a hopeless, self-destructive pursuit or the domestic political struggle dictates another line does something akin to reality is able to stick out its ugly head.
The closest thing to but still far from any realism or honest assessment of the war in the first year of the war for NATO expansion came from former CIA chief Robert Gates and Former National Security advisor Condoleezza Rice. Contrary to the universal propaganda machine meme that Ukraine has all but won the war and Putin can soon be toppled from power, their recent article rose above that low bar analysis to acknowledge that Kiev's army is on the ropes. The authors also spared us the inspirational though not inspired nonsense regarding 'Ukraine's democracy' standing at the gates of civilization holding off the Muscovite-troglodyte hordes.
The sad news is that their realism was driven by the needs of domestic politics: Both are Republicans and so have an interest in countering the Democrat Party-state line.