Egypt's former prime minister has been held for questioning in an anti-corruption crackdown targeting the inner circle of Hosni Mubarak, the country's ousted ruler, in an effort to placate a renewed surge of popular anger.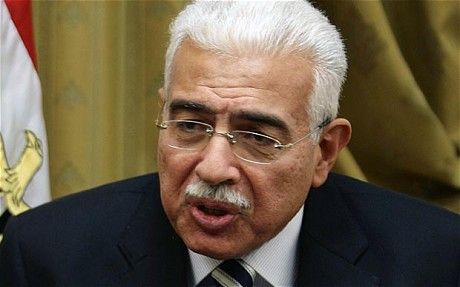 Ahmed Nazif, who served as prime minister from 2004 until the Mubarak regime was swept away by protests earlier this year, is alleged by prosecutors to have benefited from the award of a multi-million contract to a German firm.
Mr Mubarak, who has been living in seclusion in the resort town Sharm el-Sheikh since he left office, has also been ordered to present himself by questioning by a justice ministry panel, along with his sons Alaa and Gamal.
Zakaria Amin, his former chief of staff, has been detained along with Mr Nazif.
Egypt's anti-corruption crackdown appeared to be a response to mounting protests against the military government which took power after Mr Mubarak was forced out of office.
Weekly protests demanding Mr Mubarak be tried for corruption and the use of lethal force against protesters have attracted tens of thousands of demonstrators.