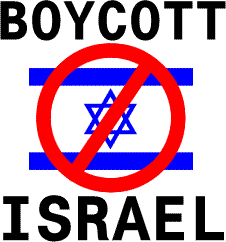 Law for Prevention of Damage to State of Israel through Boycott means anyone proposing boycott could be sued
The Israeli parliament tonight passed a law in effect banning citizens from calling for academic, consumer or cultural boycotts of Israel in a move denounced by its opponents as anti-democratic.
The "'Law for Prevention of Damage to the State of Israel through Boycott" won a majority of 47 to 38, despite strong opposition and an attempt to filibuster the six-hour debate. Prime minister Binyamin Netanyahu did not take part in the vote although the bill had the backing of the cabinet.
Under the terms of the new law, an individual or organisation proposing a boycott may be sued for compensation by any individual or institution claiming that it could be damaged by such a call. Evidence of actual damage will not be required.
The law aims to protect individuals and institutions in Israel and the Palestinian territory it has occupied, illegally under international law, since 1967.