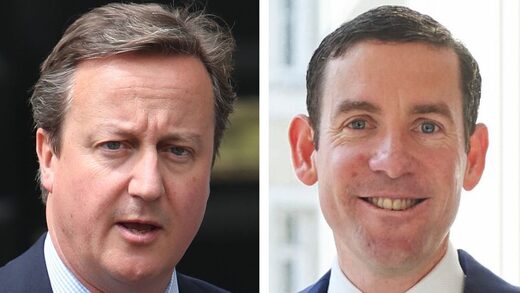 David Cameron is accused of lobbying the government via messages to the chancellor over a funding scheme for a firm he advises.
David Cameron has been in the headlines recently over his alleged involvement in a lobbying scandal with a firm he advises and the Treasury.
Sky News has broken down what is going on, who the key players are, and why the
former prime minister
is under fire.
What did David Cameron do?