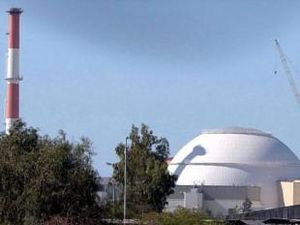 Iran is now able to produce atomic weapons, Israel's top military intelligence officer told his country's cabinet on Sunday, sounding the highest-level warning that Israel's arch-enemy has achieved independent nuclear capability.
Participants in the cabinet meeting said the chief of military intelligence, Major General Amos Yadlin, did not say Iran already has the bomb. However,
he said, Iran has "crossed the threshold" and has the expertise and materials needed to make one.
The participants spoke on condition of anonymity because the cabinet meeting was closed. They said Yadlin told them Iran continues to accumulate uranium for enrichment and hopes to exploit the Obama administration's intention to open a dialogue as a cover for developing nuclear weapons.