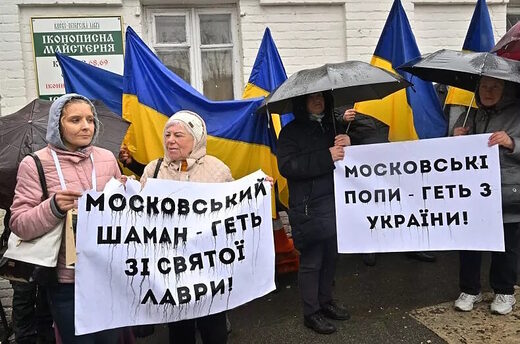 Monks have refused an order to leave a Kyiv monastery following accusations they had links to Russia, whose invasion of Ukraine has strained religious ties between the warring neighbors.
After Russia's full-scale invasion in February 2022, the Ukrainian Orthodox Church (UOC) officially cut ties with the Moscow Patriarchate, whose primate, Patriarch Kirill has been
accused
of endorsing the war started by Vladimir Putin.
However, Kyiv believes the UOC is de facto dependent on Moscow and terminated the lease that allowed the monks to stay at monastery caves at Kyiv-Pechersk Lavra, which overlooks the Dnipro River and has a key role in both Ukrainian and Russian history.
The Ukrainian government had given an eviction deadline of Wednesday to monks at the ancient cave monastery. But Metropolitan Kliment, the head of the information and educational department of the UOC, told reporters the monks would not leave.