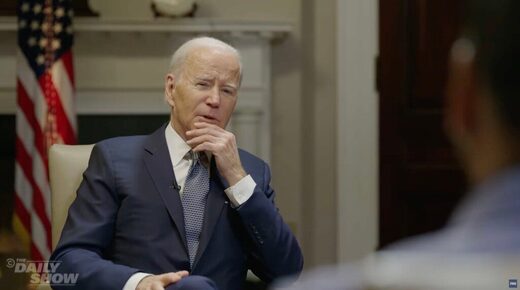 President Biden has said he experienced an "epiphany" while in high school that led him to
support gay marriage
— but his voting record as a senator and remarks made over the following decades suggest otherwise. ​
Biden, 80, was asked during an
interview
Monday by
​The Daily Show
host Kal Penn about his evolving views on same-sex marriage and how the federal government could protect LGBTQ Americans.
The president answered Penn, "I can remember exactly where my epiphany was" before launching into a story about his father dropping him off when he was a high school senior.
"I remember about to get out of the car and I look to my right and two well-dressed men in suits kissed each other. ​... And I'll never forget it, I turned and looked at my dad and he said, 'Joey, it's simple. They love each other​,'​" Biden recalled.