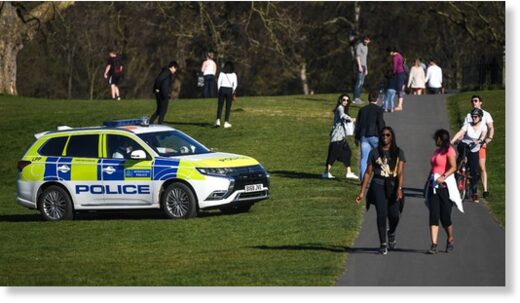 What is a police state? It is a state in which individuals are answerable to the police for the most routine acts of daily life. It is a state in which the police and not the law decide what is allowed.
It is a state in which people have to hide their doings from their neighbours for fear of
the twitching curtain and anonymous call to the police
. It is a state in which ministers denounce activities of which they disapprove and the police are their compliant instruments.
These things have happened in every totalitarian state of modern times.
It is an unattractive spectacle. We are fortunate to live in a country with a tradition of ministerial reticence, the rule of law and sensitive policing.
We are unfortunate to live at a time of national hysteria, when that tradition has been cast aside and every one of these classic symptoms of a police state can be seen all around us.
The lockdown regulations confer powers of enforcement which no policeman should have in a society with even the most basic standards of governance.
They authorise the police to give orders to members of the public if they "consider" that they are out of their homes without a "reasonable excuse". If they "consider" that two people are together without a good enough reason, they can separate them by force. They do not have to be right, or even reasonable.