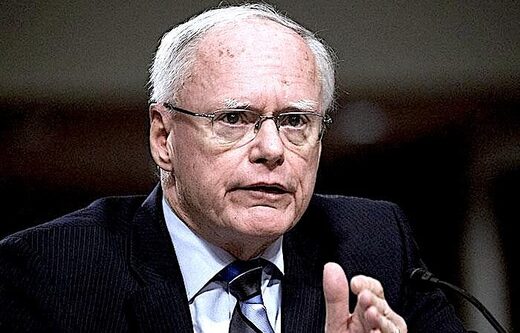 President Donald Trump's policy in the Middle East delivered "clear results"
and Joe Biden shouldn't change it, the US ex-envoy to the anti-terrorist coalition operating in Syria and Iraq argued in the pages of Foreign Affairs.
Trump opted to abandon the "transformational campaigns"
pursued by the Bush and Obama administrations
in favor of "working primarily through partners on the ground" to advance American interests,
argued James Jeffrey in the essay published on Friday. Jeffrey was the US special envoy for Syria and the coalition against Islamic State (IS, formerly ISIS) from 2018 to his retirement in November 2020.
The Trump administration's two major successes,
according to Jeffrey, were the
"destruction of ISIS's territorial caliphate in Iraq and Syria" and the Abraham Accords, b
etween Israel on one side and Bahrain, Sudan and the UAE on the other. The US also managed to
"counter Russia's further expansion in Syria and elsewhere" and "mobilize a coalition to counter Tehran's malign behavior."
Trump's policies all revolved around the notion that Iran posed a "holistic threat" to the region
and the US, Jeffrey explained. His unilateral abandonment of the nuclear deal Obama had negotiated and "maximum pressure" sanctions had a "real effect" on the Iranian economy and "regional adventurism," the envoy wrote. Meanwhile,
neither China nor Russia were willing to bail out Iran,
while the Europeans "could do little to retaliate, despite their opposition."