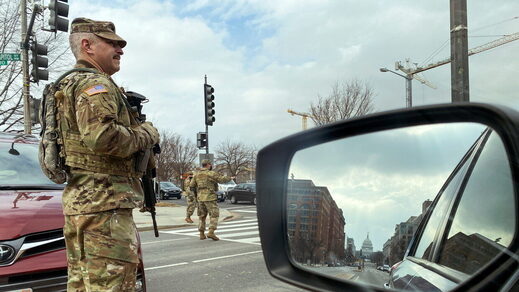 The US Secret Service has created a militarized zone around the nation's capital in the lead-up to Inauguration Day, prompting comparisons to fortifications set up in Baghdad after the US invasion of Iraq.
Amid fears that Joe Biden's swearing-in ceremony on January 20 could spark unrest, authorities have decided to drastically expand a security perimeter established around the Capitol, which was stormed by demonstrators earlier this month.
The new 'red' and 'green' zones laid out by the Secret Service encompass areas near the White House, Lincoln Memorial, National Mall, and the Capitol. Even some nearby residential and commercial areas have been included in the guarded security perimeter.
The Secret Service defined the 'Green Zone' as streets that are only accessible to residents and businesses. Individuals who want to travel through the Green Zone will have to show identification. The more extreme 'Red Zone', on the other hand, is closed to all traffic, with the exception of authorized vehicles.