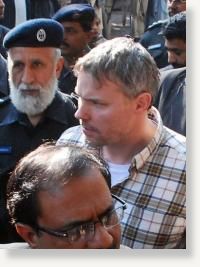 Islamabab - A Pakistani intelligence official said Monday that an American in custody for killing two men was an undercover CIA contractor, setting off new friction in a crisis with the United States.
Washington voiced fear for the safety of Raymond Davis, who says he acted in self-defence. The United States has put intense pressure on Pakistan to free him, arguing that he enjoys diplomatic immunity.
But the unpopular government in Pakistan is also feeling heat from the political opposition not to cave in to US demands, with analysts even warning that the case could bring down the ruling Pakistan People's Party (PPP).