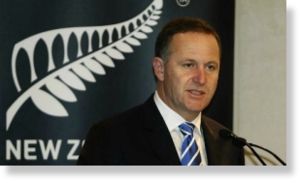 New Zealand PM John Key says investigation uncovered no evidence linking group of four Israelis to the Mossad.
Reports that an Israeli killed in the New Zealand earthquake in February was an intelligence agent were wrong, Prime Minister John Key said on Wednesday.
The
Southland Times
reported that an Israeli who was crushed in a van was found with at least five passports and was part of a group suspected of trying to hack into the police computer system.
But Key said an investigation found no evidence linking the group of four Israelis and their country's intelligence service, the Mossad.
"The unusual circumstances which triggered the investigation was the rapid departure from the country of the three surviving members of the group of Israelis in question," Key said.