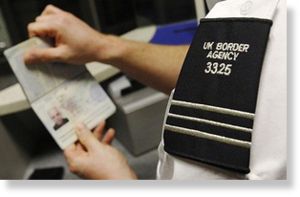 The European Union has moved toward reversing passport free travel across the continent amid fears of a wave of migrants fleeing unrest in north Africa.
At a special meeting of EU interior ministers in Brussels, a majority of member states backed changes that would allow individual nations to restore controls at their borders.
Unfettered travel across Europe, not including Britain or Ireland, was established by the Schengen agreement and has been a signature accomplishment of the EU for 16 years.
But at the closed meeting of ministers on Thursday, 15 states voted for the temporary return, as a last resort and under strict conditions, of border guards to deal with any sudden surge in migration.
They also supported reintroduction of guards if an EU state fails to control its frontier with non-EU nations. Only four nations were against, according to diplomats.
French Interior Minister Claude Gueant said: "A very wide consensus, if not near unanimity, was reached on the commission proposals."