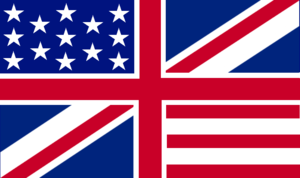 The standard-bearers of Anglo-American imperialism in the current epoch, President Barack Obama and Prime Minister David Cameron, met in London on May 25 to discuss the world's two ongoing wars of aggression, those in Afghanistan and Libya, both under the command of the North Atlantic Treaty Organization dominated by Washington and London.
As well as joining a barbecue for American and British troops in the prime minister's haunts, in the gardens of Number 10 Downing Street, the two potentates called for continuing to bomb Libya back to the Paleolithic Age.
Displaying what passes for sophisticated humor in the contemporary deadened age, Cameron told the press, "It was...probably the first time in history, as we stood behind that barbecue, that I can say a British prime minister has given an American president a bit of a grilling."
Correspondents chuckled as Libyan, Afghan and Pakistani civilians writhe in their death throes from the bombs and Hellfire missiles delivered by Cameron's and Obama's warplanes.
Waxing as reflective as he is capable of doing, the British prime minister added: "Barack and I came of age in the 1980s and '90s. We saw the end of the Cold War and the victory over communism. We saw the invasion of Kuwait by Saddam Hussein and the world coming together to liberate that country. Throughout it all, we saw presidents and prime ministers standing together for freedom."