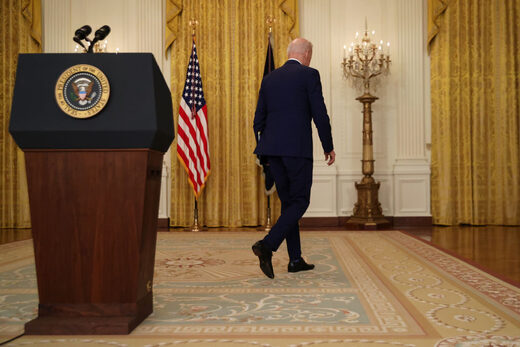 Top White House aides set up a "wall" to shield President Biden from unscripted events and long interviews amid fears of the president's testiness and habit of mangling statements, according to a new book.
Peril
by Bob Woodward and Robert Costa cited a number of incidents from the gaffe-prone president in the early days of his administration, including a back-and-forth with a CNN reporter for which he later apologized.
"That side of Biden -- his tendency to at times be testy or mangle statements -- was still with him and now part of his presidency," the book says.