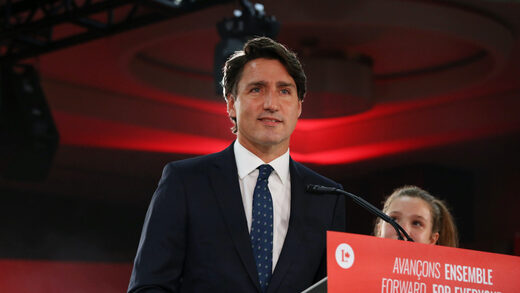 Are there any photos of Canadian PM Justin Trudeau where he
isn't
in blackface? I'm struggling to remember the last time I saw one. There he was again yesterday, this wokest of world leaders, this darling of centrist Twitter, covered in black facepaint and sticking his tongue out. You know, like those dark-skinned foreigners do. The pic is from an Arabian Nights fancy-dress party - man, the bourgeoisie are weird - that Trudeau attended in 2001, when he was 29.
Twenty-nine
. If you're on the cusp of 30, at the dawn of this new millennium, and you still don't know it's wrong to don blackface, there's something wrong with you.
This is only the latest in a long line of Trudeau blackface scandals, of course. The man appears to have spent a significant chunk of his younger years blacked up. There are three blackface incidents that we know of. There could be more. As
one headline
put it: 'Trudeau says he can't recall how many times he wore blackface make-up.' Imagine blacking up so often you can't remember all the times you did it. Trudeau's defenders say it was youthful daftness. Really? I don't know a single person who has ever blacked up. I know people who have done daft things, of course. But not that.
Trudeau's penchant for blackface is very odd. He puts it down to the fact that he has always been '
more enthusiastic about costumes than is sometimes appropriate
'. Riiight. It is mostly a matter for Mr Trudeau and his conscience, of course, as to why he was black-painting his face - and, in one incident, his
tongue
too - well into his twenties. But it's a matter for all of us who inhabit the online world as to
why Trudeau has never been cancelled, or even seriously threatened with cancellation, for doing something that would be ferociously denounced as racist if anyone else on earth had done it.