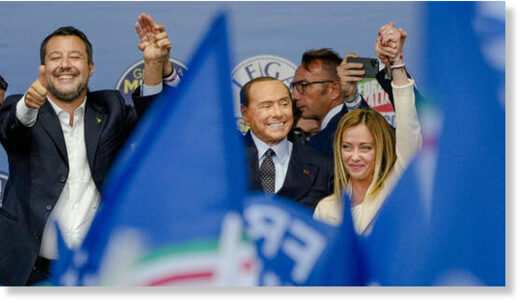 Europe's far-right scored another victory this week as Italy's Giorgia Meloni and her party, Brothers of Italy,
won
big in the country's general election. It marks the first time since 1948, when Italy's anti-fascist constitution came into force, that a party with fascist roots has come to power in the southern European country.
This follows a similar pattern that
happened
in Sweden two weeks ago, when that country's far-right claimed a significant electoral victory. Seen as a beacon of liberal social democracy in places like the United States, Sweden will now be ruled by once-fringe populist rightists.
We can even see this emerging in historical Eastern Europe, as the latest local elections over the weekend in the Czech Republic saw modest
advances
for the country's populist opposition. Led primarily by billionaire former prime minister Andrej Babis and his party, ANO, this is by no means a win for the ideological right - but it does show resentment for the prevailing center-right establishment that's in power.