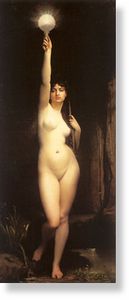 The 1975 lyrics of Murray Head from
Say it ain't so Joe
seem appropriate for this stage in the Obama presidency:-
they told us that our hero has played his trump card
he doesn't know how to go on
we're clinging to his charms and determined smile
but the good old days have gone
the image and the empire may be falling apart
the money has gotten scarce
one man's word held the country together
but the truth is getting fierce
The question in our minds is just how fierce does the truth have to get before people wake up and really start questioning how the world works.
Surveying the world economy, the past two weeks saw most non-reserve currencies fall in value, as emerging economies and export-oriented countries are suffering capital flight. In past downturns some regions would experience this and not others, some countries and not others, but now capital flight and, it seems, both real and induced social unrest are widespread.
The beneficiary has been the U.S. dollar, which is surprising given the fact that the Federal Reserve has been "printing" money like crazy and the US government has been borrowing like crazy. "There is nowhere else to go" is the justifying mantra of the times. But what seems to be happening is that those making the bets remain convinced of US global military and economic hegemony. As we have been pointing out, the signs are that military force will be used and the era of "free trade" may be coming to an end.
Some are pointing
to "currency protectionism."