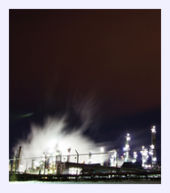 There's a difference between being paranoid and being suspicious. Paranoia is mental disturbance; suspicion is a rational deduction.
For example, if you suspect that America's economy, politics, government, media, judiciary and practically every other system has been wired to favor corporate interests over every other interest in our country, you're deducing, not hallucinating. From the infamous Wall Street bailout to the Supreme Court's shameful decree that corporations have more political rights than humans, we see again and again that corporate might overwhelms what's right.
This is not by accident, but by the deliberate, relentless efforts of corporatists to bend our nation's institutions to their will. Take one huge corporation you've probably never heard of, even though your consumer dollars are financing its right-wing agenda.