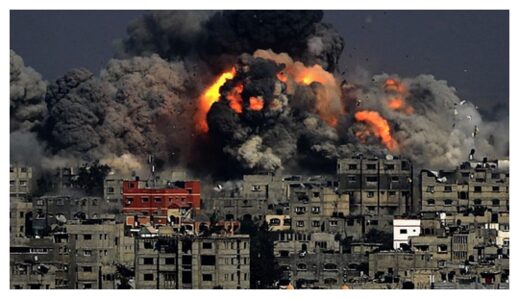 Despite Western media's systematic attempts to normalize Israeli state terrorism, it is inescapably evident even from their distorted lens just how wicked the Netanyahu regime is.
All Palestinians released so far in hostage exchanges by the Israeli regime are women and children.
Women and children! Why were they even in detention in the first place? What sort of despotic regime does that?
One that is supported to the hilt, militarily and diplomatically, by the United States and other Western governments.
So much for "Western Values".
And for all their valiant attempts to cover up for outrageous war crimes, the Western media can only be seen to be contemptible laundromats washing the blood away. They are as complicit in this sickening genocide as the U.S. and European governments are.
The BBC and CNN, etc, are the most trusted news sources, according to their advertising. Yes, the most trusted to make you throw up.
Viewers are told that Israeli "hostages" are being exchanged for Palestinian "prisoners". The insulting implication is that the Israelis held by the Hamas militants are more innocent than the Palestinians held by the Israeli state.
More than 7,200 Palestinians are
currently
in Israeli prisons. Over the past six weeks since the deadly attacks by Hamas on October 7 when more than 1,100 Israelis were killed (a third of them soldiers and many of the civilian victims
killed
by the Israel Defense Forces using excessive lethal firepower), there have been more than 3,000 Palestinians from the West Bank and East Jerusalem thrown into detention centers.
Palestinians are being locked up at a greater rate than ever before.
For every Palestinian released over the past week, more than ten have been put into detention. This makes a mockery of the so-called hostage swaps that the Western media are reporting.
Meanwhile, a surge in violence from Israeli state forces and settler vigilante groups has killed over 240 Palestinians in the West Bank, including nearly 60 children. The
latest
victims were two boys, aged 9 and 15, who were shot dead in the city of Jenin by IDF stormtroopers.
The massive bombing of Gaza has killed at least 15,000 people and nearly half of the death toll is due to children. Another 7,000 are missing and nearly half of them are believed to be children.