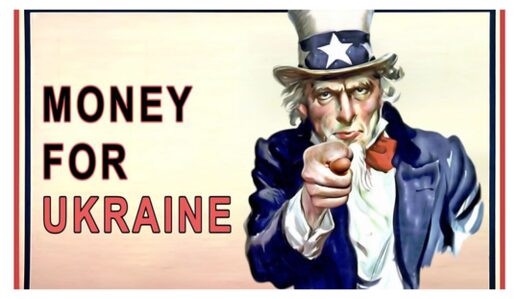 The U.S.-led NATO alliance held its first NATO-Ukraine Council meeting this week in Brussels. As usual, the cliched
promises
of supporting the Kiev regime to the end were trotted out by all and sundry.
In truth, these NATO events for Ukraine, and more generally, are becoming yawn fests.
The whole sordid charade is only postponing the reality that the proxy war in Ukraine against Russia is a debacle for the Western powers. This is not something to gloat over. It is a tragedy and an abomination.
Up to 400,000 Ukrainian soldiers have been killed, as well as tens of thousands of Russian military personnel. Total casualty figures are no doubt in the millions. In addition, millions of civilians have been displaced as refugees in Russia and throughout Europe. Hundreds of billions of dollars and euros have been raided from Western taxpayers to fund this bloody fiasco. Not only that but international tensions have been heightened between nuclear powers at a perilous pitch not seen since the Cuban missile crisis in 1962 at the depth of the Cold War.
Washington needs to come to its senses and negotiate a peaceful settlement on Moscow's terms.
It's as simple and as blunt as that. This is what could have been achieved before the conflict erupted in February 2022 when Moscow was offering a negotiable security treaty. The West rejected those terms out of hand back then. Now it will have to accept. Primarily, the conditions are that there will be no further NATO enlargement around Russia's borders and in particular there will be no inclusion of Ukraine in the American-led bellicose military bloc.
Attending the NATO summit this week was U.S. Secretary of State Antony Blinken along with Ukraine's Foreign Minister Dmytro Kuleba and the foreign ministers of the other 30 NATO member states. Kuleba
declared
with
delusional disconnect:
"We are pretty much becoming a de facto NATO army." He may be somewhat correct that Ukraine has been used as a proxy force for NATO, but it is a spent and decimated one.
Blinken seemed to be concerned with papering over cracks appearing in various media reports indicating that the U.S. is surreptitiously telling the Kiev regime to cut its losses and make a sort of peace deal with Russia. Blinken's bravado rhetoric is akin to
empty U.S. promises previously made to Afghanistan and countless other proxy regimes over the decades before Washington ignominiously pulls the plug and does a runner.