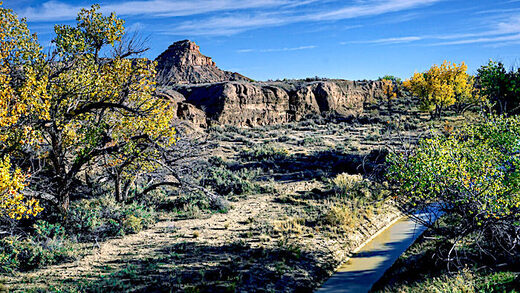 In May, the Navajo Nation rejected the Biden administration's plan to withdraw 351,000 acres from consideration for oil and gas leases.
President Joe Biden's Department of the Interior took another step this week to
lock up 30 percent of the nation's land and waterways by 2030.
On Friday,
Interior Secretary Deb Haaland announced a 10-mile radius around the Chaco Cultural National Historical Park
now cut off from new oil and gas leases despite local opposition to the new regulations. The 10-mile buffer around the American Indian historical site offers protections for existing leases but eliminates opportunities for new drilling for the next 20 years.