Editor's Note: In light of the Goldman theft detailed yesterday, we are reposting this story as part of our look back at the Goldman AIG taxpayer heist.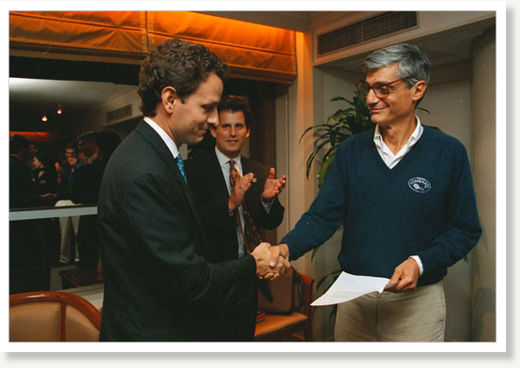 Geithner smiles but won't talk about mystery man, former Goldman Sachs executive turned lead Treasury AIG negotiator Dan Jester.
The Hank Paulson
stories
from
earlier
got me thinking again about Dan Jester. This piece by William Cohan is a good starting point. More coming.