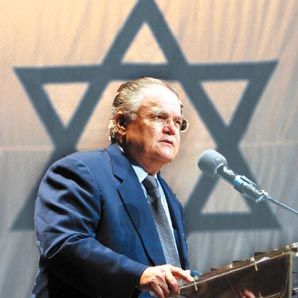 Lawrence Davidson argues that US Pastor John Hagee and his followers, who believe in the divine creation of the state of Israel, are as delusional as people who once believed in the reality of Zeus and his Olympian clan but could one day act as cheerleaders for the ethnic cleansing and mass murder of Palestinians.
Pastor John Hagee's Christians United for Israel (CUfI) announced the "
registration of their millionth member
" on 18 March 2012. This organization, founded in 2006, with the goal of "realizing the political potential of tens of millions of evangelical Americans who support Israel", can also be said to have the goal of destroying, in the name of God no less, the legitimate political aspiration of Palestinian statehood. In addition, the CUfI now has as much influence with our Republican Congress as does the leading Jewish Zionist lobby group, the American Israel Public Affairs Committee (AIPAC).
Why should the devout Mr Hagee and his one million followers be so enamoured of Israel? Actually, they have no rational reasons to offer. However, they do have
a number of non-rational ones
. For example, "We support Israel because all other nations were created by an act of man, but Israel was created by an act of God."