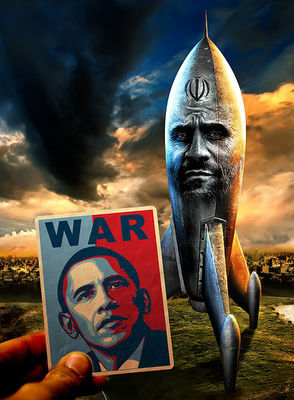 Former United States president George W Bush issued an ultimatum to Saddam Hussein before bombing and invading Iraq.
Nine years later, US President Barack Obama has issued an ultimatum to the leadership in Tehran before ... setting optimal conditions for an "all options on the table" exercise.
Obama has made an offer to Tehran to "negotiate" its nuclear program - ahead of long-delayed talks between the "Iran Six" (P5+1 - the five permanent members of the UN Security Council - the US, the United Kingdom, China, Russia and France - plus Germany) and Iran scheduled for Istanbul on Saturday.
For starters, it's not an offer; it's a list of demands - even before any negotiation takes place. And these "near term" concessions are packaged - according to the president's own rhetoric - as a "last chance".
In modern times, this used to be known as an ultimatum. In the post-everything era, it passes for "international diplomacy".