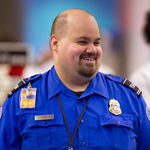 TSA Pays Off In Breast Exposure Suit ... Texas woman, 24, receives "nominal" settlement ... The woman who sued the Transportation Security Administration after her breasts were exposed during a frisking at a Texas airport will receive a "nominal" payment from the government as part of a legal settlement ... The settlement was disclosed in documents filed last week in U.S. District Court in Amarillo, where Lynsie Murley last year filed a lawsuit accusing the TSA of negligence and intentional infliction of emotional distress in connection with the May 2008 incident at the Corpus Christi airport. - Smoking Gun
Dominant Social Theme:
Fairness is the least that can be expected.
Free-Market Analysis:
A new feudalism is being born. It is a quite deliberate effort of the power elite in our view, but people don't notice it - or haven't verbalized it - because it is difficult to analyze something when one is in the middle of it. But the feudal evolution is surely occurring. We can see its signature in the article above but there are many other signs.
Feudalism's "flourishing" or time-span was between ninth and 15th century, apparently. It was not a formal system but a sociopolitical evolution of relationships between various power nexuses. Wikipedia describes feudalism as "a set of reciprocal legal and military obligations among the warrior nobility, revolving around the three key concepts of lords, vassals and fiefs. There is also a broader definition, as described by Marc Bloch (1939), that includes not only warrior nobility but the peasantry bonds of manorialism, sometimes referred to as a 'feudal society.'"
The evolution of the new feudalism can be seen in various ways, including the erosion of property rights for the middle class and the increasing molding of employment around the vast portfolios of the powers-that-be. (Lawyers and accountants are in high-demand.) The Western middle classes - especially in America where they have been the most vital - are under sustained attack. Taxes, inflation and unemployment are signatures of such a society, along with expansive regulations.