The attentive, unassuming young man sitting near me in the pictures on the right is Tariq Aziz.
He was 16 when we met last October, just a year older than my own teenage son, although with his neatly trimmed beard and traditional shalwar kameez he looked more like the grown men alongside him.
Tariq had travelled many hours to the relative safety of Islamabad from his home in Waziristan, a rugged Pakistani tribal area on the border with Afghanistan.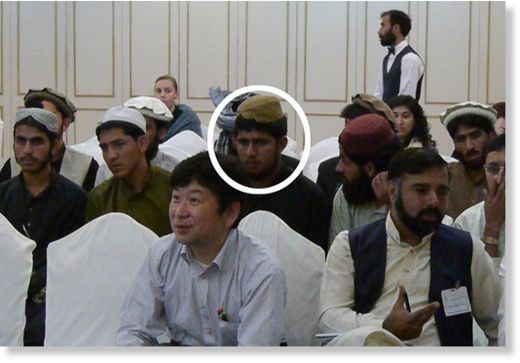 He was there to join a protest about the plague of American 'drones' - the remote-controlled aircraft that have left a bloody trail of death and fury among the innocent villagers who struggle to earn a living in the unforgiving mountainous region.
I was there to distribute digital cameras so that the people from Waziristan could record the damage and death caused by the drones, as part of a campaign to prove that innocent civilians are dying.