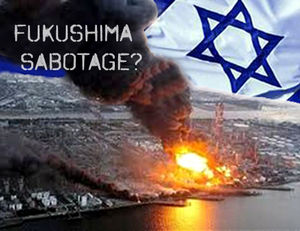 A leading Japanese journalist recently made two incredible claims about the Fukushima power plant that suffered a nuclear meltdown in March 2011, sending shockwaves around the world.
First, the former editor of a national newspaper in Japan says the U.S. and Israel knew Fukushima had weapons-grade uranium and plutonium that were exposed to the atmosphere after a massive tsunami wave hit the reactor.
Second, he contends that Israeli intelligence sabotaged the reactor in retaliation for Japan's support of an independent Palestinian state.
According to Yoishi Shimatsu, a former editor of
Japan Times Weekly
, these nuclear materials were shipped to the plant in 2007 on the orders of Dick Cheney and George W. Bush, with the connivance of Israeli Prime Minister Ehud Olmert.