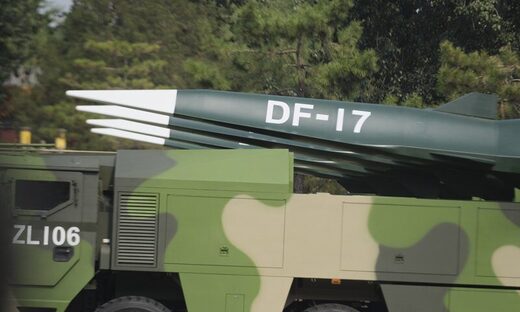 China surprised U.S. officials by testing a new hypersonic missile in August that
went around the globe before it made its way toward the intended target
, a new report says.
China had made "astounding progress on hypersonic weapons and
was far more advanced than U.S. officials realized," two people
told
the Financial Times Saturday, with another source adding he or she was unsure how China was able to accomplish it
.
The country has tested 79 missiles so far, according to the China Academy of Launch Vehicle Technology. Five people with knowledge of the launch told the outlet that
the missile flew in low orbit before going down toward its target, which it missed by 24 miles
.