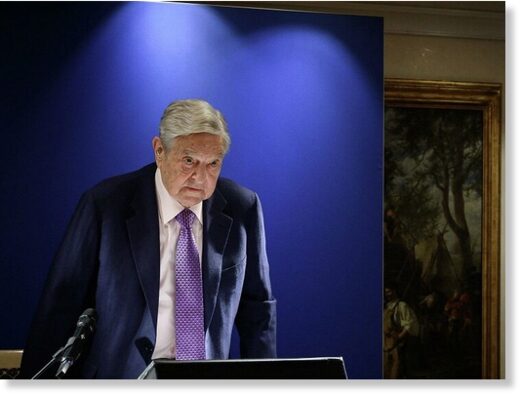 A bizarre war of words has erupted in recent days in the pages of financial media between billionaire hedge fund and color revolution specialist, George Soros, and the gigantic BlackRock investment group. The issue is a decision by BlackRock CEO Larry Fink to open the first foreign-owned mutual fund in China presumably to attract the savings of China's new (and fast disappearing) middle income population. In a recent newspaper interview Soros called the BlackRock decision a threat to BlackRock investors and to US national security.
This seemingly absurd clash of views between two financial predator giants of Wall Street hides a far larger story —
the looming systemic collapse inside China of a financial debt pyramid that is possibly the largest in the world
. It could have a domino effect on the entire world economy far greater than the September 2008 Lehman Crisis.
"Global economic terrorist..:"
On September 6 Soros wrote a guest Editorial in the
Wall Street Journal
sharply criticizing BlackRock for investing in China: "It is a sad mistake to pour billions of dollars into China now. This is likely to lose money for BlackRock customers and, more importantly, harm the national security interests of the US and other democracies." Not like Soros to cite US national security... He went on to say, "The BlackRock Initiative threatens the national security interests of the US and other democracies because money invested in China will help advance President Xi's regime, which is repressive at home and aggressive abroad." BlackRock issued a response stating, "The US and China have a large and complex economic relationship...Through our investment activity, US-based asset managers and other financial institutions contribute to the
economic interconnection
of the world's two largest economies."