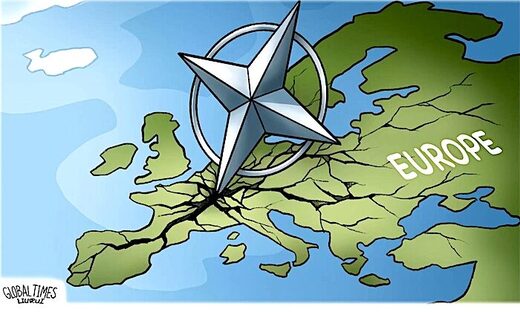 As the Russia-Ukraine crisis drags on, NATO has become the pronoun of destabilizer of regional security.
The situation in the Balkans is now at an explosive point.
KFOR, the NATO-led peacekeeping force in Kosovo, clashed with Serb protesters on Monday.
The tension arose after ethnic Albanian mayors took office in northern Kosovo's Serb majority area after April elections that the Serbs boycotted.
Kosovo and Serbia have long-running tensions. Kosovo was originally an autonomous province of Serbia in the former Yugoslavia. With the support of the US and the West, Kosovo has been seeking to move further on the road of "independent statehood" and adopted a hardline attitude toward Serbia.
NATO's involvement has further exacerbated the rift between Kosovo and Serbia,
leading to military conflicts between the two sides and undermining the peace and unity of the Western Balkans.