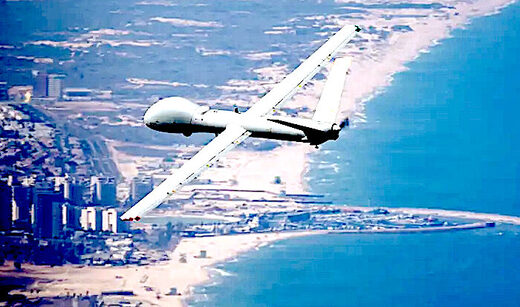 IDF commanders in the West Bank have been given the green light to use armed drones to carry out targeted killings of Palestinian terrorists, with the approval of
Chief of Staff Lt.-Gen. Aviv Kohavi.
According to sources, commanders will now be allowed
to use the platforms not only as cover and intelligence for forces during operations but also to carry out strikes should armed gunmen be identified as posing imminent threats to their troops.
The order comes as Israeli security forces have encountered a significant rise in shooting attacks and massive gunfire during arrest raids, specifically in the northern West Bank cities of Jenin and Nablus.
On Wednesday,
four Palestinians were killed
and 44 others injured
during an arrest raid that saw heavy gunfire targeting troops who had entered
Jenin's refugee camp
to arrest Abd al-Rahman Hazem, brother of the terrorist who killed three civilians on
Tel Aviv's Dizengoff Street in April
.
Kohavi later met with
Central Command chief Maj.-Gen. Yehuda Fuchs
and
West Bank Division Commander Brig.-Gen. Avi Blot
, and was presented with an updated assessment of the region. During the meeting, the use of the aerial platforms was discussed by the senior officers.