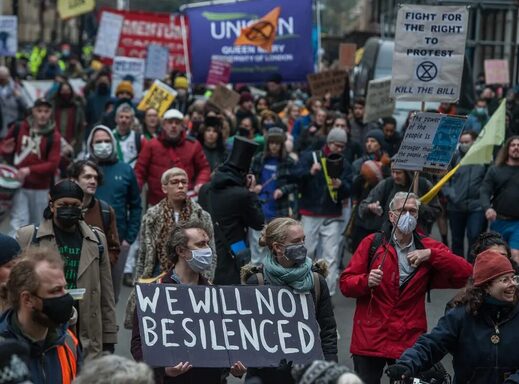 The government will have to draw up a new bill to bring in "draconian" protest laws backed by
Priti Patel
, following a series of humiliating defeats in the
House of Lords
.
Peers stripped some of the most controversial clauses out of the Police, Crime, Sentencing and Courts (PCSC) Bill after the government attempted to add them at a late stage of scrutiny.

Comment: A rather sinister, albeit increasingly common, tactic by those in power trying to drag democracies towards the dystopian agenda.


Defeated plans to give police the power to stop and search peaceful
protesters
without suspicion, make "looking on" an offence and create protest banning orders that had not been debated by MPs.