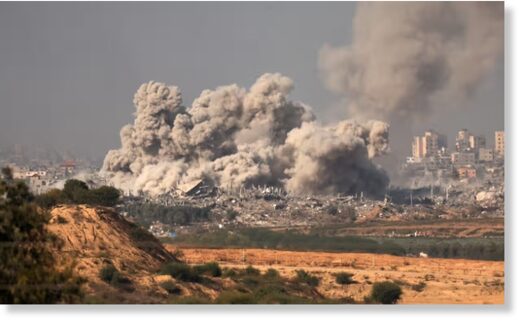 Israel's military has made no secret of the intensity of its bombardment of the Gaza Strip. In the early days of the offensive, the head of its air force spoke of relentless, "around the clock" airstrikes. His forces, he said, were only striking military targets, but he added:
"We are not being surgical."
There has, however, been relatively little attention paid to the methods used by the Israel Defense Forces (IDF) to select targets in Gaza, and to the role artificial intelligence has played in their bombing campaign.
As Israel resumes its offensive after a seven-day ceasefire, there are mounting concernsabout the IDF's targeting approach in a war against Hamas that, according to the health ministry in Hamas-run Gaza, has so far killed more than 15,000 people in the territory.
The IDF has long burnished its reputation for technical prowess and has previously made bold but unverifiable claims about harnessing new technology. After the 11-day war in Gaza in May 2021,
officials said Israel had fought its "first AI war" using machine learning and advanced computing.
The latest Israel-Hamas war has provided an unprecedented opportunity for the IDF to use such tools in a much wider theatre of operations and, in particular, to deploy an AI target-creation platform called "the Gospel", which has significantly accelerated a lethal production line of targets that officials have compared to a "factory".