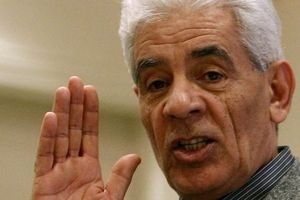 Defected Libyan Foreign Minister Moussa Koussa has reportedly been in contact with American authorities over counterterrorism issues.
The former senior official developed a close working relationship with Washington when he was the head of Libya's intelligence service a few years ago, former CIA official Vince Cannistraro told the prominent US radio broadcaster NPR.
On Wednesday, Koussa resigned as Libya's foreign minister and defected to Britain as troops loyal to ruler Muammar Gaddafi and opposition forces clashed in the North African country.
The CIA official was stationed in Italy in the late 1980s when Koussa was leading Libya's intelligence service.