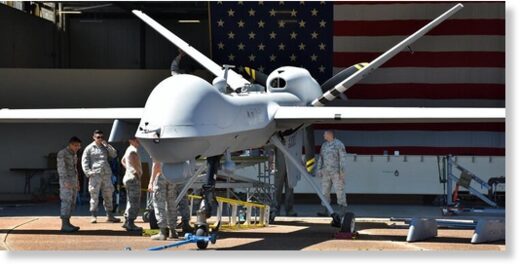 In a fervor of cross-partisan struggle and in pursuit of a bombshell, the
New York Times
was forced to publish hundreds of secret Pentagon records on innocent civilians that died due to reckless airstrikes conducted by the US military in Iraq, Syria and Afghanistan. Flawed and handicapped US intelligence is a notion that the rest of the world is now getting used and alludes to when speaking about the intelligence agencies of the most "democratic" but also the most aggressive nation in the world.
The never seen before documents, obtained by the newspaper, shows (other than deeply flawed intelligence), how the rushed and often imprecise targeting by warplanes or drones in West Asia occurred during the attacks
and the murder of thousands of innocent civilians, many of them children
. More than 1,300 secret reports are in the hands of the paper (more than 5,400 pages in total) and the timeframe dates between September 2014 to January 2018.
The newspaper says it has conducted independent research of its own, and the results closely match much of the basic information from the Pentagon documents,
but it found significant discrepancies and oversights by the Pentagon,
including the location of the strikes or the number of people killed or injured following the attacks. The unveiled data on failed intelligence, faulty targeting, many civilian deaths and bare-bones paperwork is at odds with boisterous Pentagon reports, which proves that in this case the US servicemembers had committed crimes falling under the jurisdiction of international law.