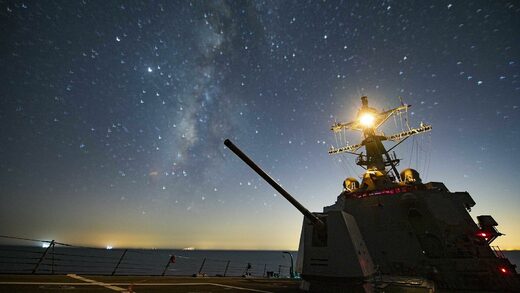 The vessel was transporting 40 tonnes of fertiliser, which could potentially be used to create explosives. The American Navy has detained a ship in
the Gulf of Oman
with cargo for the Houthi rebels in Yemen.
The Navy said in a statement that its guided-missile destroyer,
the USS Cole, and patrol ships had stopped and searched the sailboat that was en route to war-hit Yemen last Tuesday.

About 40 tonnes of urea fertiliser, known to be a key ingredient in homemade improvised explosive devices, were hidden on board
, according to the statement. The Iranian authorities have not commented on the matter yet.