Britain's Supreme Court ruled Wednesday that WikiLeaks founder Julian Assange can be extradited to Sweden, but put his deportation on hold to give his lawyers a final chance to reopen the case.
The court, which handed down its decision after an 18-month legal marathon, rejected Assange's argument that the Swedish prosecutor who issued the arrest warrant over sex crime allegations was not entitled to do so.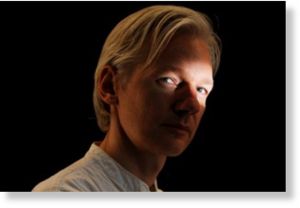 "The request for Mr Assange's extradition has been lawfully made and his appeal against extradition is accordingly dismissed," Supreme Court president Nicholas Phillips said as he delivered the ruling to a hushed courtroom.
The seven judges were split five to two but their majority ruling was that the prosecutor was a rightful judicial authority, and therefore allowed to issue the warrant for the Internet whistleblower.
But in a new twist, Assange's lawyer Dinah Rose asked for 14 days to consider whether to apply to reopen the case, on the grounds that the judgment referred to material that was not mentioned during the last hearing in February.
The judge granted the request, which is highly unusual in the three-year history of the Supreme Court.
"With the agreement of the respondent, the required period for extradition shall not commence until 13th June 2012," the Supreme Court said in a statement.