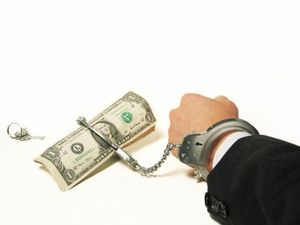 On Monday, the settlement between five major banks and the federal and state governments of foreclosure-related fraud charges was filed in federal district court in Washington, DC. The agreement must be approved by the court to take effect.
The settlement, reported to be worth $25 billion, was announced February 9 and hailed by President Obama as a serious rebuke to the banks and boon to distressed homeowners. (
See:
"Obama administration brokers pro-bank mortgage fraud settlement").
It is nothing of the kind. It quashes investigations by 49 state attorneys general into wholesale fraud and illegality committed by the five biggest mortgage servicers in their rush to foreclose on homeowners and seize their houses. The abuses first surfaced in the fall of 2010, amid reports of "robo-signing" of foreclosure papers and court submissions.
It was revealed that bank employees and contractors routinely vouched for the accuracy of documents affirming the banks' title to targeted homes without having ascertained the facts or having even read the documents they were signing. The process was rife with forgeries, fraudulent notarizations, inflated job descriptions of the signers and other violations of the law.