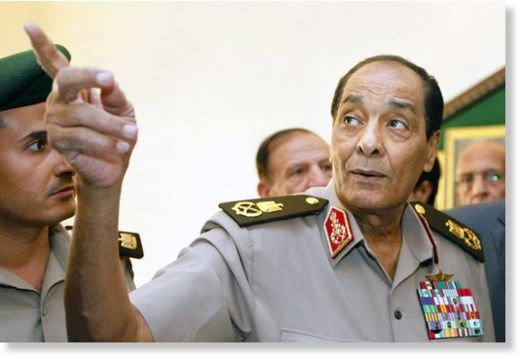 Fear that Egypt's ruling generals are working to perpetuate their hold on power is causing a political furor, threatening a "second revolution" and sending relations between the generals and activists to new lows less than four weeks before a key election.
The outcry has been prompted by a proposal from the military-appointed Cabinet to shield the armed forces from any oversight and give the generals a veto over legislation dealing with military affairs. The measure also is designed to curtail the likely influence by Islamist lawmakers over the writing of a new constitution.
The proposal, which requires the adoption of the ruling Supreme Council of the Armed Forces to be binding, has united both Islamists and liberals - groups that helped engineer the ouster of President Hosni Mubarak - in its condemnation.
Egypt's best known reform proponent, Mohamed ElBaradei, decried the document as "distorted" and demanded its withdrawal.
"There is a difference between a civilian democratic state that guarantees man's basic rights and military guardianship," he said.
The Islamic fundamentalist Muslim Brotherhood, the country's largest and most powerful political group, is leading the opposition to the document, saying it usurped the "people's will."