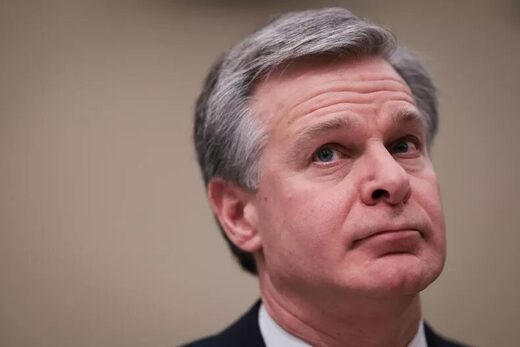 The confidential human source (CHS) behind the detailed allegations that
then-Vice President Joe Biden
agreed to accept money from a foreign national to affect policy decisions was
reportedly
"highly credible" and used by the FBI in multiple criminal investigations dating back to the Obama administration. Friday's
exclusive
by Fox News provides further insight into Sen. Chuck Grassley's focus on the FBI — as opposed to the Biden family — as the primary scandal in play.
"We aren't interested in whether or not the accusations against [then]-Vice President Biden are accurate," Grassley said during an interview last week discussing FBI Director Christopher Wray's refusal to comply with the congressional subpoena issued for the FD-1023 form. That form, dated June 30, 2020, included detailed information from a CHS to the FBI regarding an agreement by now-President Biden to deliver preferred foreign policy positions for a $5 million payment.
After Grassley revealed he had already seen the FD-1023, Fox News' Bill Hemmer queried: "How damning is this document to the sitting U.S. president?"
"I don't know," responded Grassley, a member of the Senate Judiciary Committee. He stressed that while "there's accusations" in the FBI report, the congressional oversight committees' concern is whether "the FBI does its job." "That's what we want to know," he continued.
Friday's revelation that the CHS was "highly credible" and had served as a source in multiple prior criminal investigations — including ones run under the Obama-Biden administration — proves Grassley is properly focused on the FBI.