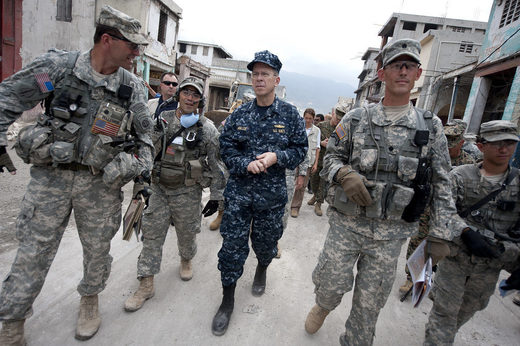 A Haiti disaster relief scenario had been envisaged at the headquarters of US Southern Command (SOUTHCOM) in Miami one day prior to the earthquake.
The holding of pre-disaster simulations pertained to the impacts of a hurricane in Haiti. They were held on January 11. (Bob Brewin,
'Defense launches online system to coordinate Haiti relief efforts' (1/15/10) -- GovExec.com
, complete text of article is contained in Annex below)
The Defense Information Systems Agency (DISA), which is under the jurisdiction of the Department of Defense (DoD), was involved in organizing these scenarios on behalf of US Southern Command.(SOUTHCOM).