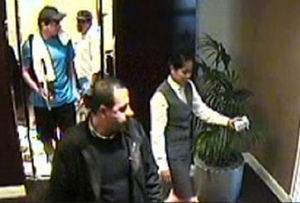 Israel's Mossad had tipped off British intelligence that they were going to use fake British passports before the assassination of the Hamas commander, a new report says.
According to a report by the
Daily Mail
on Friday morning,
the British intelligence agency MI6 was notified before the assassination took place in Dubai last month.
The UK newspaper published the report several hours following a 20-minute meeting between the Israeli Ambassador Ron Prosor and a senior British diplomat in London on Thursday.
The two officials discussed the British passports apparently used in the assassination of Mabhouh in Dubai.