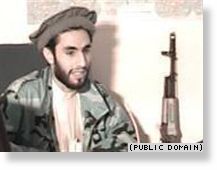 The Iranian government is celebrating the capture of Abdolmalek Rigi, the leader of a violent group called Jundullah (Arabic for Soldiers of God), which Tehran says is a terrorist organization supported by the United States, Great Britain and Israel.
Jundullah is one of several groups that have been conducting bombings and other violent attacks against Iran's Islamic regime with the aim of knocking it off balance.
In a July 7, 2008, article for
The New Yorker
magazine, investigative journalist Seymour Hersh quoted Robert Baer, a former CIA clandestine officer who worked in South Asia and the Middle East for nearly two decades, as saying that Jundullah was one of the militant groups in Iran benefiting from U.S. support.