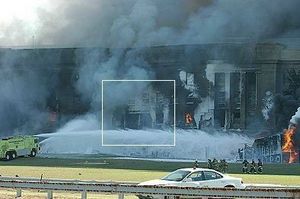 It was stated recently on Facebook that investigating 911 is a waste of time, that nothing was 'likely to be proven'. That's obvious! It is the purpose of a cover up to make of 'investigations' a 'waste of time'. On this point, whomever perpetrated 911 won when Bush made of the pursuit of justice a 'waste of time'.
The lesson learned is that if you are sufficiently rich and/or powerful, you can subvert justice, the rule of law, the truth! Our nation is lost if truth is abandoned because the pursuit of it is a 'waste of time'. In such a society, no one is free; everything is based upon a lie and, based upon a lie, is unjust. Such a society is a police state, at best a tyranny of an uninformed 'majority'! The 'establishment' is not appalled by widespread ignorance; it depends upon it and promotes it. Such a society is finished! The U.S. will fall ignominiously as did Rome of its folly, arrogance and incompetence.
Only the guilty are sufficiently motivated to cover up a crime. Just as obvious is the corollary: the innocent have nothing to cover up! If Bush covered up and/or obstructed in any way the investigation of the crime of 911, then he is guilty of acts of obstruction of justice intended to hide the truth in ways that would protect him or his 'friends' or both! 'Obstruction of justice' was one of several serious allegations against Richard Nixon, leading to articles of impeachment, eventually his ignominious resignation.